Versacold cold storage facility II
| | |
| --- | --- |
| Client: | Versacold |
| Location: | Brisbane, Queensland, Australia |
| Scope overview: | Design and construct a new style cold store that is innovative, flexible and cost efficient. |
| Facility: | 11,545m2 Cold Store |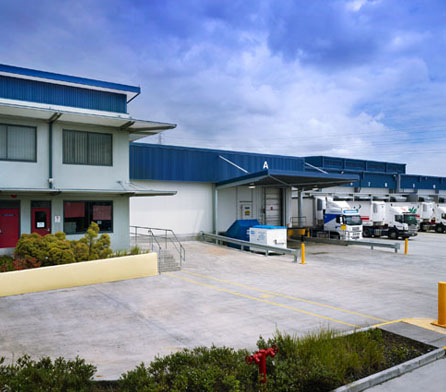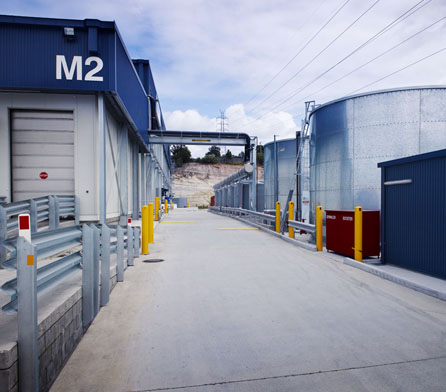 Project Description
Innovative new cold store design for Versacold
CLIENT
Versacold is a leading global provider of logistics services for temperature sensitive products and one of the top four public refrigerated warehouse operators in the world.
OBJECTIVES
Wiley was contracted to design and construct a new 11,545m2 cold store at Murarrie in Brisbane. Wiley had to complete the facility in two stages, managing the first stage to a seven-month fast track schedule so the company could start using the facility in time for the busy Christmas period.
CHALLENGES
Fast tracking all stages of the project: development approval, building approval, design documentation, construction and commissioning
Introducing Versacold to Wiley design elements and innovations that would mean a new style of cold store for the company
Being innovative in design to enhance the facility's longevity, flexibility and cost-efficiency
Paying close attention to fire safety management due to the high storage capacity of the cold store.
SOLUTIONS
Advice
Intense project management to meet the seven-month timeframe
Application of fast track strategies, including staging the development approval so earthworks could start, engaging shop drawers on basic structural drawings prior to tender, and concentrating on safety issues to allow multiple trades to work within the one area
Provision of a guaranteed maximum price for the project.
Design
Introduction of an insulated panel penthouse and duct refrigeration system in the ceiling space (rather than the traditional evaporator unit and metal duct within the cold room). (This system puts the framework of the building on the outside and the insulated panel on the inside and all services in the ceiling space instead of in the cold store area. Typically, Versacold cold stores have the framework inside and the insulated panel as external cladding for the walls and roof.)
The benefits of the panel penthouse and duct system include:
a cleaner, more efficient internal space without column intrusions
a readily accessible ceiling area for more efficient and convenient services maintenance
a longer life for the facility (particularly the roof, which can corrode and leak when constructed of insulated panels)
greater flexibility of use
better hygiene and product and personnel safety
improved vapour barriers
maximum storage volume in the internal space
no need to go into the freezer area to access services
typically a longer life for services because they are not exposed to low temperatures and inspections and servicing are likely to be more frequent.
Construction
Completion of the facility within the prescribed deadline.
RESULTS
Wiley provided a new style cold store for Versacold that is innovative, designed to last longer while remaining flexible and cost effecient.